Master Baking & Pastry Online!
Learn it all. From the science to the art. Professional baking and pastry training in the comfort of your own kitchen for AED39 or $10 per month.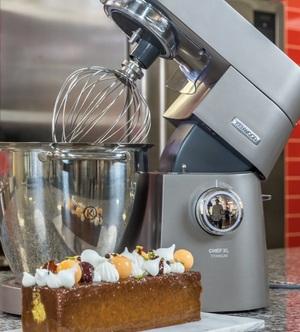 Classic Cakes with a Modern Twist Brought to you by Kenwood

New Course Alert!
Kenwood proudly designs and manufactures cutting edge, stylish and efficient kitchen appliances since 1947.

With the confidence to prepare great food for all occasions, you will quickly discover new ideas, new dishes and new recipes to make every meal special with Kenwood products.

As the expert in kitchen appliances and in collaboration with Richemont Masterbaker, we bring to you classic modern pastry courses. Elevate your baking skills using Kenwood products for high quality results!
View More
Richemont Masterbaker
Baking & Pastry School in Dubai
Head Of Faculty
Chef Christiane Trilck
Chef Christiane is trained in Culinary at the RBZ University, Germany for three years as a Masterchef. Over a span of 20 years, she has been an executive pastry chef at The Waldorf Astoria, Versace Hotel, Madinat Jumeirah in the UAE, Intercontinental Phoenicia in Beirut & The Grove Watford. She has also worked with the British chocolate master, Tony Hoyle & Celebrity Chef, Jo Barza. Her training experience includes being a key pastry trainer for Hilton Hotels, Waldorf and Conrad Hotels across the Arabian Peninsula.
View more
The Pastry & Chocolate training was really memorable and helped me advance in my Pastry career by teaching me Swiss Techniques of Pastry making!
Abdellah Tougda
I had a wonderful week studying at the Richemont Masterbaker school. The facilities are amazing, the staff is sincerely friendly and helpful, the atmosphere is really welcoming.
Dana El Hussein
My 5 days of the bread & baking program were extremely memorable, knowledgeable and fun. Not only did I enjoy every bit of it, but I also learned and gained knowledge beyond my expectation.
Zainab Bameri